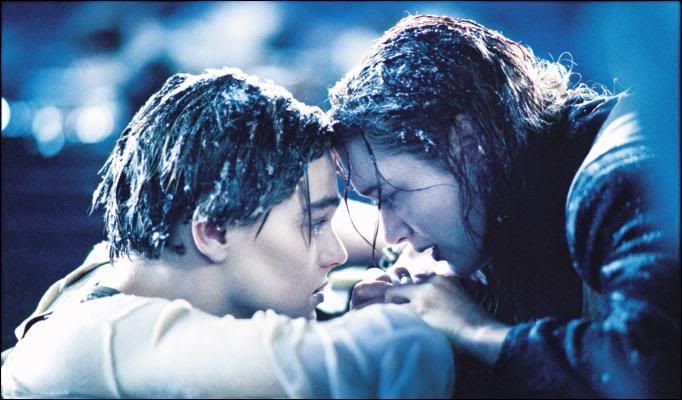 I had a suck ass run this morning - my worst to date. I was supposed to do the 12 mile phased tempo run that I mentioned this morning. Two three mile sessions of 7:15 miles. No. No f'ing way.
About halfway through I decided to cut off the last 2 miles. One reason is because I wanted to get back for Easter dinner (at 1 p.m.?) and by this point in the run I felt really tired and had already missed my times. Anyway, here are the splits:
8:14, 8:32, 6:56 (downhill), 7:35, 7:30, 8:37, 8:47, 7:46, 7:36, 7:29
Avg was 7:54/160 HR.
I did my swim/bike last night late so maybe that had to do with it?
Anyway...I am a little bummed about it but I guess that happens sometimes? I am pretty sure that I don't ever need humbling in my life. But this gave it to me on a silver platter. I'm not that pissed or beat up about it, but feel like I'm getting to a turning point in my training. It could be good, could be bad, but its something.
I hope I can hang on. I'm a classic case of all or nothing and looking back I consider the past 6 months to be pretty much ON. I don't want to just stop flat out. I'm always worried that I will do that and I desperately don't want that to happen. I think the races that I have planned out will keeping me on until July. After the last triathlon in July I have a 3 month lag until the Portland marathon. During that time I'll also be in the final stages of wedding planning so I know it will be hectic.
DON'T LET ME EVER LET GO!
Holy matzo balls - I also tried out the Trigger Point again tonight for the first time in a long time and it was sooooo tough. I need to make an effort to do more of this.
To make this post even more stream of consciousness I will continue.... Speaking of efforts/goals, I have totally dropped off of my vitamin routine! Last week when my stomach issues were broiling I just couldn't handle the idea of swallowing those pills. This will I will be much more effective with my nutrition therefore be FINE with taking the horse pill nasty vitamins.
Speaking more about goals...I have clearly been lax with updating goals weekly so am going to have to develop a different strategy there. Maybe monthly goals? The original purpose of my goals was to develop habits and most of those habits have formed and become engrained. Some new habits I'd love to start enforcing are: weight training (or push ups at least), core strength and stretching/PT.
I really hope my upcoming week doesn't kick my ass like last week did. Here's the plan:
M = 5 mi easy, yoga optional

T = swim (1200), 1 hr bike (recovery)

W= track workout (easy)

Th = 5 mi easy run

F = OFF

Sa = easy swim (1200)

Sun = 10k Bridge to Brews race
Don't get me started on goals for the 10k. I just wanna survive baby! Plus, I've never done a 10k so I'm automatically breaking some sort of record. Even a DNF is a record!!
I just got the following email from my coach:
Don't worry about it Emily. Things have been harder lately and you just came off a 5K PR. Remember that. You are still adjusting to the Tri training and sometimes
running times
can suffer a bit due to the extra effort being place on other sports. You are doing great and next week is a recovery week, so you'll have some time to rest up. Keep your head up killer and remember what I told you concerning
performance improvements
and progressions.
Thanks Shawn! I needed that.
I mentioned yesterday that I was busy compiling every single picture that Josh and I had taken together over the past 5 years...I just had to leave you with some. I became pretty sentimental after looking through all of these and realize that, despite the fact that I can hear him sleeping (snoring and, sadly, burping) right now I know that he's the guy! I am so happy and lucky.
Lou Malnati's pizza - Chicago 2004
Wells Street - 4th of July weekend - Chicago 2004
Josh's Portland marathon finish - October 2008
Kissing under the arch in Ann Arbor December 2008
Seattle - sometime in 2007
Mariners game - 2008

Josh finishing Mountains to Sound 2008
Friends' wedding in Michigan - summer 2008