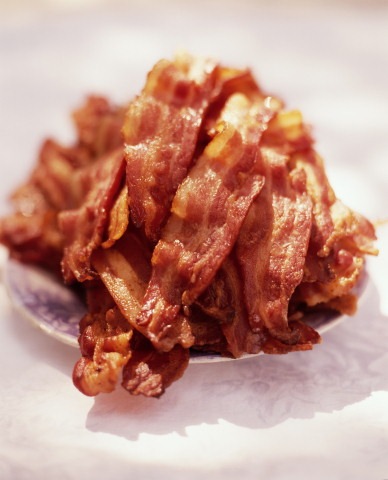 I've just taken the last 3 days off of being sane, healthy and happy. I've been in a total funk and need the buck to stop here. There are really no details to go into, it just is what it is. All of my goals on the sidebar will be fails this week so I'm just going to call it like it is. I may as well start fresh today. My recap:
Monday - went to bikram w/Gazelle, lifted and ran
Tuesday - 6 mile tempo run in Seattle; my tempo miles were: 6:57 and 7:29. The wind was at my back for the first mile and in my face the 2nd one. It felt hard, but I really suck at pacing myself. I need to get this down in the future. Pace for whole run was 8:00.
Wednesday - Post party hangover, was going to go to my old gym in Seattle for a swim, but didn't have time between work stuff, dentist appt and driving allll the way back to PDX.

Thursday - So nice to be home. I was going to do my track workout today but there was no way. I was totally exhausted and tired and knew it would probably turn out horribly. A good runner would have done an easy 3 or 4 miles, but my funk would not allow me.

Friday - A good runner would have worked out today but my life still felt shitty and I decided to watch the entire 3rd season of Weeds, make cocktails (Kajmir+milk+hazelnut Coffeemate over ice = real nice) and eat pizza.

That leaves us with today. Still in jammies and trying to catch up on life, laundry, cleaning, blog reading (has your Google Reader ever said 1,000+?). Here are some other notes on my life right now:
House hunt
- we looked at a place yesterday that has potential. It is move-in ready but ideally we'd do some work, eventually. So now I will reveal some weird stuff that happened in the past week. On a whim I applied for a show on HGTV called "
My First Place
" - in a matter of a few days I did a phone interview and they want to see more of us. A local producer is coming to our apartment to do a casting video of us on Tuesday, then it is presented to the network to decide if they want to follow us on the show. I know, WTF, right? I don't know if I'm the reality show typa girl, but I do know that these people provide a surprise gift at the end (usually furnish a room in your new house). There are SEVERAL pros and cons that I could list out, but I won't bore you. I have always been fascinated with the unknowns of the behind the scenes on shows like this, so if anything this casting video will reveal a little insight in to my curiousity. I'll definitely report back! If anyone has ever had an experience like this I'm open to tips and thoughts on the whole deal.
Wine party
-
the
local
Portland
runners
conspired
at
their
last meeting to have a wine tasting party. I recently came into a stash of wine charms during an unplanned act of trash diving. I also happen to have purchased a couple dozen wine glasses recently AND have a silver bucket which would be perfect for spitting. However, if you dare to spit out any wine on my premises, you will probably not be asked back. Its for the look, I don't light it. Anyway, details are being sussed out but I think it'll be fun and if you're local and not a psycho stalker let me know your email address and I'll consider inviting you too.
Also, I'm also totally on a bacon kick - there is some crackling in the microwave for me right now.
Also, my ankle still hurts despite being devoid of any activity since Tuesday. Schweet.