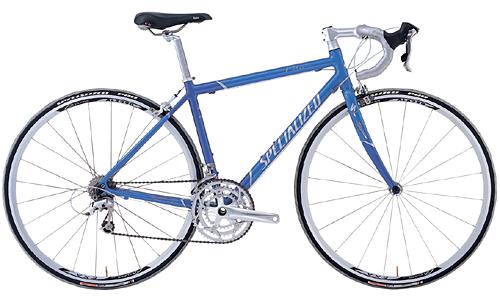 Yesterday was a much needed off day for me. After Tuesday's track workout I hustled over to the bike shop where my friend graciously offered to fit me on my bike. He is a good friend from Michigan and Chicago who also moved out here about the same time I did. He is an engineer by trade but moved West to own a bike shop. The deal with sour/south within a couple months of moving out (shady details on the other party's fault that I will not get into!) and he's now an engineer again. Anyway, he's super into cycling and is a certified bike-fitter, or whatever its called.
Long story short, he was wearing wool vintage biker pants when I arrived and one of those hats with the tiny little bills - so he's serious.
We went through a series of ons and offs and measurements and lasers and plumb bobs, etc. It was fun, except that I could barely pedal and my stomach was all jacked up from the hard workout. Regardless, it didn't take too long and the adjustments he made felt awesome! I know its going to be very beneficial to have the bike fitted properly and I will do whatever it takes to avoid injuries.
Once I put in a couple of long rides I need to go back to him with feedback on any issues with my feet (going numb, etc.) or knees/legs feeling bad. Also, my handle bars are a little wide for my shoulders, but only by about 10 mm on each side. We're not too worried about that. I think I have a pretty good posture on the bike (I've been practicing good form in spin class!), so only time on the road will tell. I'm so excited!
I was going to go out yesterday to take her for a spin but a.) i was burned out b.) the weather was spotty and c.) I was scared to make the ride from my apt to the start of the paved path (abt a mile on city streets, across the bridge, etc.) with my shoes clipped in.
My next bike workout is next week and I'll be gone this wknd so I probably won't take her out until about Tuesday. Her being:
Ms. Richard Dick Dolce Specialized
aka "Dick"
I wanted an androgynous name if I was going to name her at all, so this is it. Isn't this great? Here is how it works in practice:
"I got my Dick fitted today."
"I'm taking my Dick out for a ride today."
"My Dick is squeaky - perhaps I need to grease her."
"My Dick is blue - what color is yours?"
I've had this damn dick for years now and maybe taken it out three times. All were nice rides near Seattle (base of Mt. Rainier, around Vashon Island) and pretty challenging, but I was unfitted and never needed to train for anything. I've also never used the shoes/clips. Once I get out a few times I think I'll be okay. I just need a little practice. A little practice with my dick...god I'm glad my mom doesn't know about this site.
So today is 2000 yds in the pool, which I'm going to do on my lunch hour shortly. Later, around 4:00/4:30 I will go on an easy Z2 8 mile run. I'm going to try to pick up my friend, a novice runner, to go with me for a couple of hours. She's doing the same tri that I am in June so we need to get her used to the road. I'm excited. I need to get back in time to watch the Trailblazers beat (fingers crossed) Yao in Game 3. Damn Yao!
Tomorrow is an easy five miler, which will be great - I am going out to the future in-laws cabin about an hour outside of Portland where there are tons of soft trails to pad along on. Tomorrow is workday there, however, so I'm sure I'll get some hard labor in doing that too. Sunday is going to be a tough 10 miler - 2 miles easy, then 6 miles @ 7:30, 2 miles easy. Think I can do it? I hope so!
Have a great weekend!